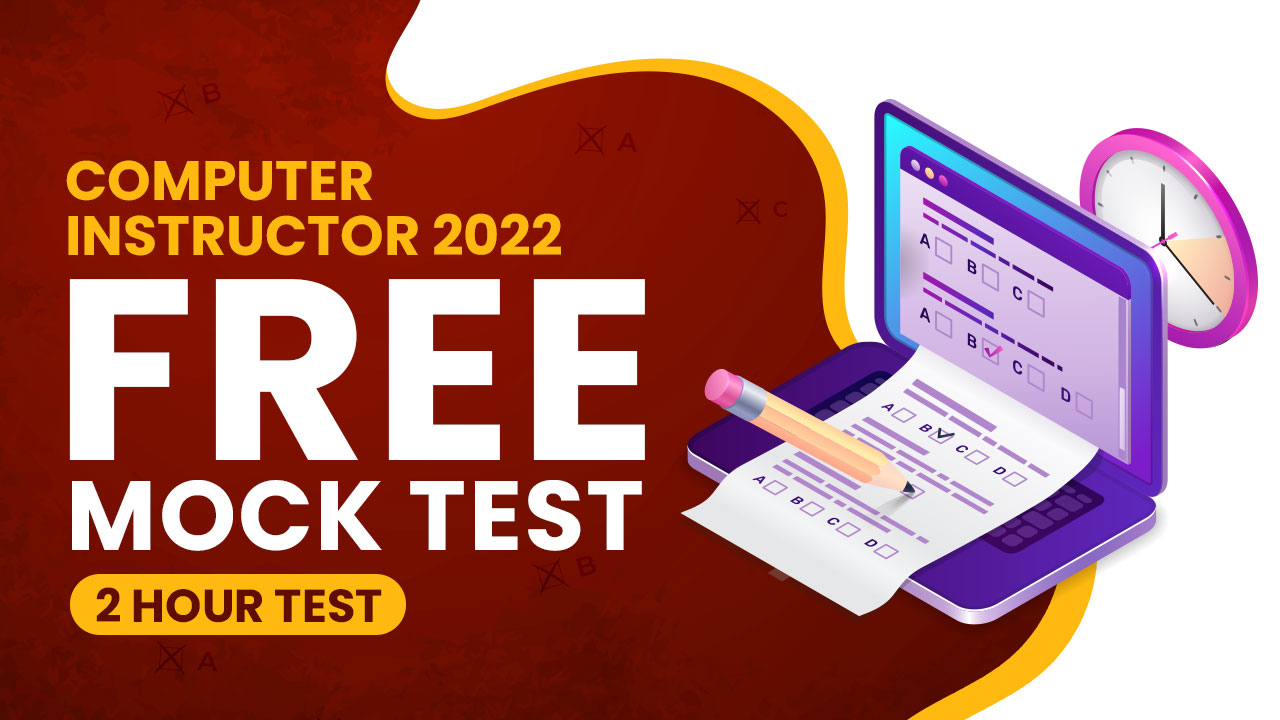 Computer Instructor Test Series
हमसे जुडने के लिए संपर्क करे
Are you preparing for the Computer Instructor exam?
Well, Coachingwale is the best App for you to prepare for your exam, and there is a very strong reason why: Coachingwale makes you prepare for your exam in the most productive and advanced way.
What We Boast:
Exceptionally-well educators.

Educators having ample of experience in their respective fields.

The whole team, from educators to SMEs, contributes in making sure that you crack your exam

Coachingwale is providing free Computer Instructor Mock Test Paper for you so that you can easily practice test sheet for your exams without facing any difficulty. This will help you to:
Keep solving mocks without any obstruction

Assess your progress

Save money

Our Key Motive:
Is that your preparation should never stop and that is why we have decided to exempt all the fees on the Mock Test. The test sheet is absolutely free without any hidden charges.
Pros of our Mock Tests
It's Free
Mock Tests are hard to find on the internet, and even if you find it, the good ones are really expensive. You are getting the best curated content in no cost.
Made up by the best SME
The Subject Matter Experts who curate the content are exceptional in their fields. Also, with the best content, the probability of you clearing the exam gets higher.
24x7 Availability
We have provided our Computer Anudeshak Free Mock Tests on our YouTube channel too, and the best part is that you can access it anytime.
On our Coaching Wale app you will also get updates, courses, test series and syllabus-wise study material for upcoming exams like Rajasthan Computer Instructor Test Series 2022, VDO Mains, Police Constable Test Series, RPSC 2nd Grade, Senior Computer Instructor, Basic Computer Instructor etc.
Download CoachingWale App now.