Revolution of Online Learning: A Pandemic Effect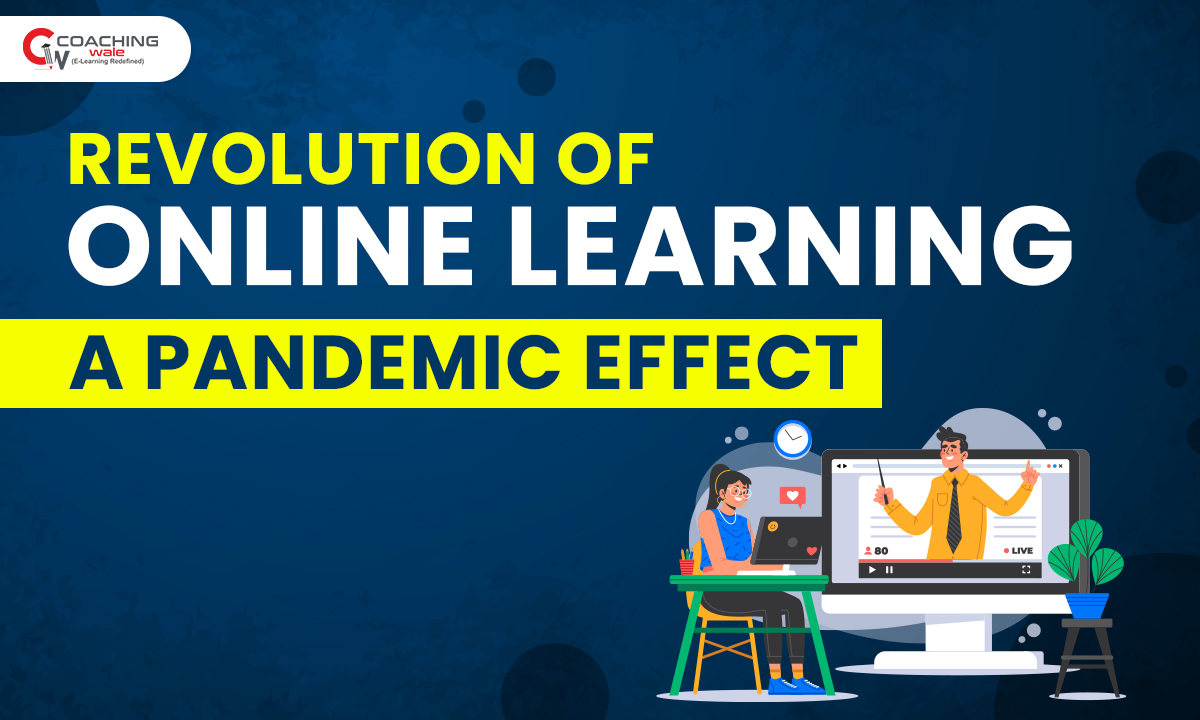 Revolution of Online Learning: A Pandemic Effect
The Covid-19 pandemic has been a tough time for everyone. The shutdown of educational institutions put a brake on the education of students. Many schools and universities have adopted and switched to online learning in this dire situation. Online learning is the education imparted through digital means. Almost all the students in rural parts of India were deprived of internet connectivity, and it hampered their education.
E-learning has been the new normal since the lockdown was introduced, students and teachers adapted to e-learning rather quickly. Even today, when the lockdown has been terminated, many universities and schools still use online learning. The pandemic has negatively affected all our lives but some positives also came out of it, e-learning is one such positive. The ability to receive and impart education from the comfort of our homes saved students' futures. The pandemic came as a revolution for learning in the form of digitalization, everyone quickly adapted to online learning because of its ease of accessibility. Students and teachers didn't have to commute to educational institutes which saved a lot of their time and energy. Students quickly started to love online learning as it was so interactive and fun.
There are many benefits of online learning, students claimed that they retain more information in online classes than they learn during offline classes, students can learn at their own pace, and they can focus freely on the lecture within the comfort of their homes. E-learning has been a massive success among students. Many countries have adopted e-learning as their primary mode of education. Many tech companies boomed due to e-learning. Companies like ZOOM, Google Classroom, Microsoft Teams, Blackboard, etc. saw a massive increase in consumers during the pandemic. Students, teachers, corporate employees, servicemen, etc. had no other option but to adapt to the new technology and shift to online learning.
Online learning came as a blessing in disguise for students and teachers alike. However, many students from the rural parts of our country with no reliable internet access struggled to adapt to the widespread of e-learning. E-learning is a great and efficient way of teaching but it is held back by the various technological factors. For example, online learning's basic requirement is an efficient internet connection and a smartphone, tablet, or computer. Unfortunately, these services are not prevalent in the rural parts of our country. Students struggled with the internet connection and lagged due to technological issues, even today the traditional method of teaching is preferred by the students in the rural parts of our country.
There are many advantages and disadvantages to online learning, some students quickly adapted to it and began loving it while some lagged due to technical interferences and had a tough time adapting to it, but during the Coronavirus lockdown, we didn't have a choice. E-learning became our only option to impart education to our young generation. It served as a boon to many students all around the globe.
Conclusion
Online Learning is an efficient and trusted way to teach our young generation, the students love it as it is convenient, and they don't have to commute to schools or universities, also, they don't need to lug heavy books to their schools. They can learn from the comfort of their homes at their own pace. However, due to the unstable internet connectivity in some rural parts of our country, some students still struggle to adapt to it. We hope that every corner of the country is supplied with a stable connection so that every student conveniently adapts to the new normal, and we know that the days of complete digitalization are not far.